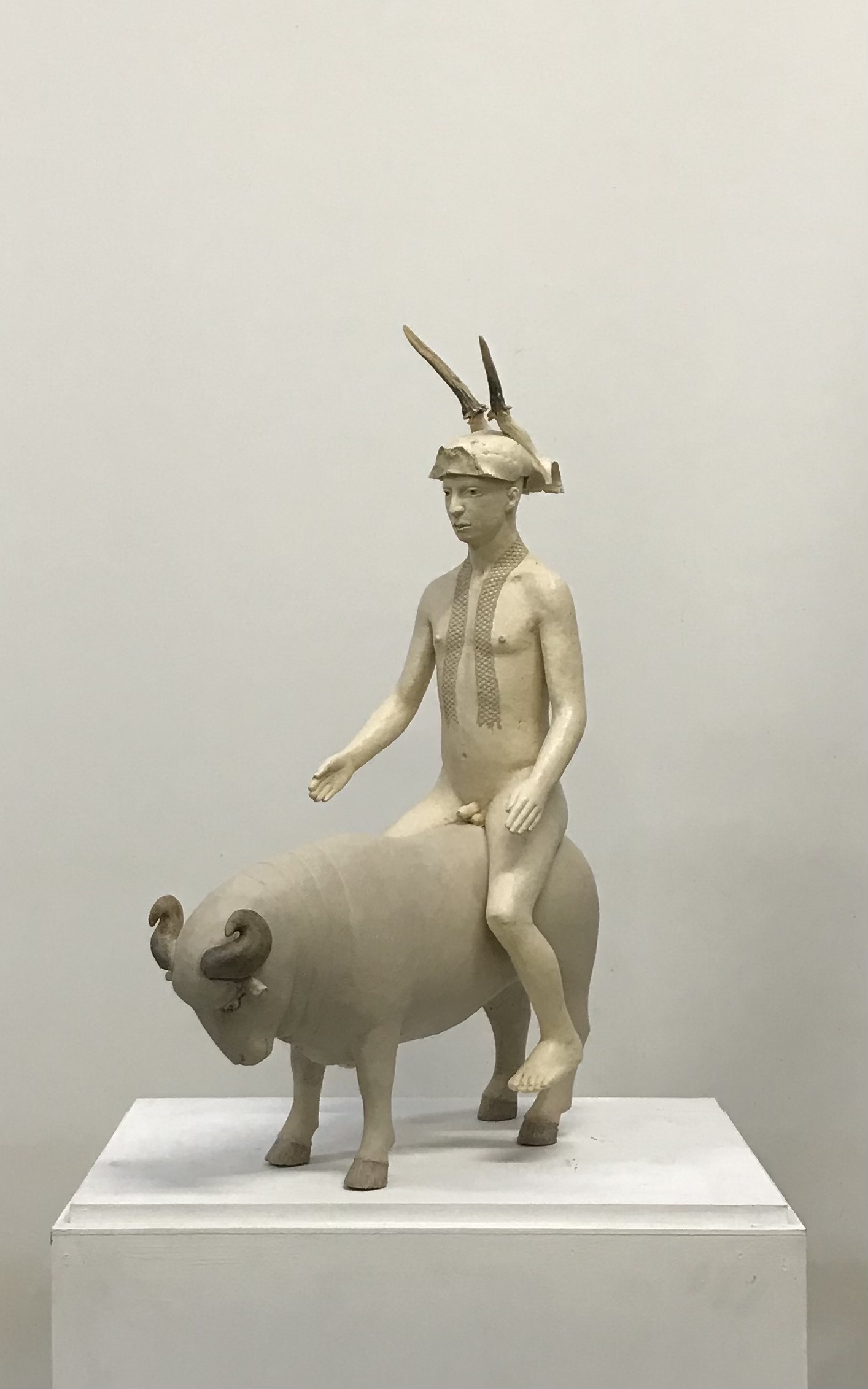 EXHIBITION | Saint-Gilles
OPENING
21/10/2021 à 18:00
FINISHING
13/11/2021 à 17:00
Philippe Brodzki and his "companions of eternity"
From 21/10/2021 to 13/11/2021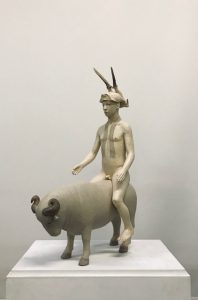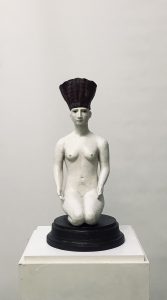 Philippe Brodzki and his "companions of eternity"
Philippe Brodzki exhibits at ODRADEK his sculptures and their moulds, creating a dynamic of emptiness and fullness. This naturally leads us to an association with Far Eastern aesthetics.
Formerly, Chinese nobles were accompanied in their tombs by statues whose function was to allow the passage from one world to another. Through this practice of ancestor worship, still very active today, Chinese statuary attaches great importance to clan generations and to kinship.
It seems to me that Philippe Brodzki shares this same spirituality with his Polish ancestors and his master initiators Marcel Broodthaers and Joseph Beuys. His two mentors both were linked to the animal. Following their example, Philippe Brodzki creates in his studio a symbolic statuary that promotes a certain type of communication, that between two worlds which our culture separates and yet have a story to tell.
Through the practice of ceramic firing, the sculptor infuses warmth that allows the transfiguration of the material and releases its spirituality. Coming out of the oven, the sculpture is animated by an inner breath. In this way, Philippe Brodzki creates enigmatic statues which convey their state of serene emotion and expectation. The sculptor, reluctant to show everything, suggests, letting the visible and the invisible share the external and interior aspect of his work. He proceeds to a kind of self-portrait of his mind, his rhythm, his torments, his contradictions and above all of his original state.
This explains how strange riders, without any desire for domination, find themselves placed in an incongruous position on animals belonging for the most part to mythology. Or, if human figures are not accompanied by animals, they remain in the ambiguity of a refusal of gender because they hold on to something that is reserved. By their expectation and latency, they stimulate our imagination without ever leading it.
As in a Bach cantata a suite is declined, one introspective look at life leads to another, taking us, dreamers, on the back of our animal counterpart.
Simone Schuiten