Ulla Hase, was born in Kiel (Germany), studied in Hamburg and Maastricht. Lives and works in Brussels.
Son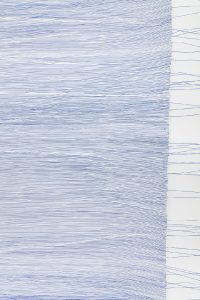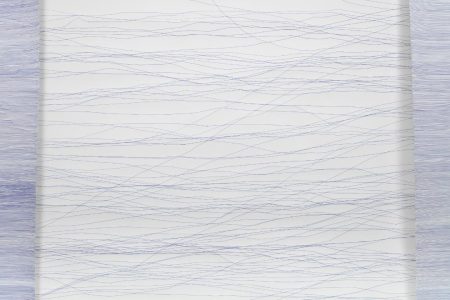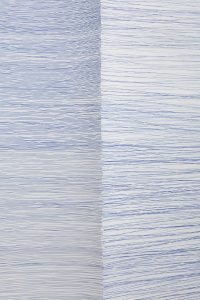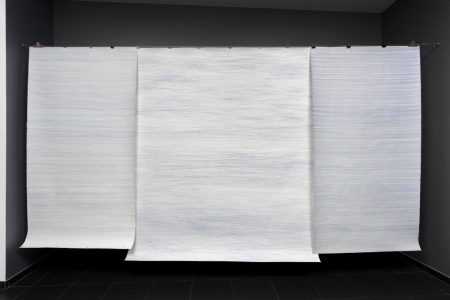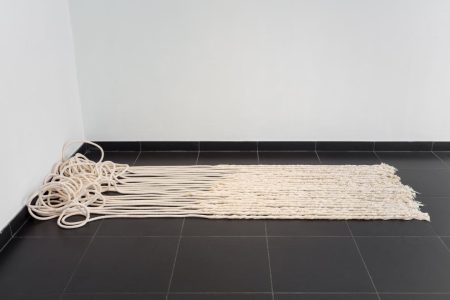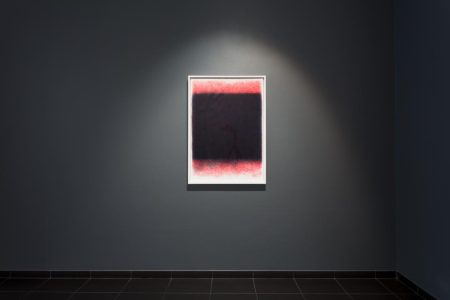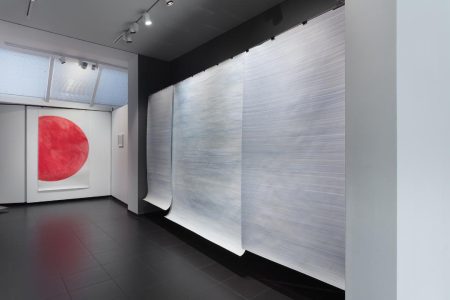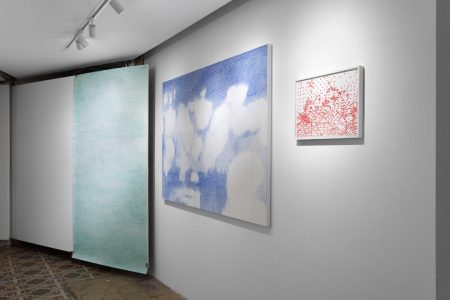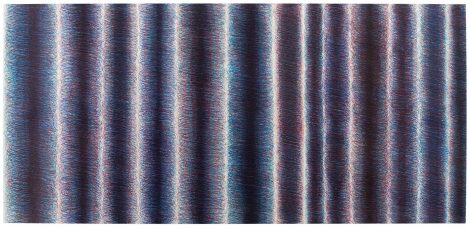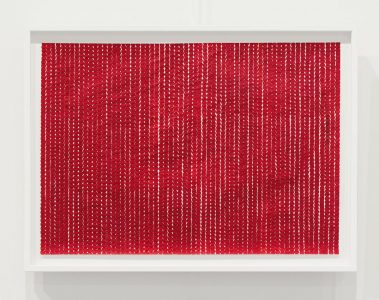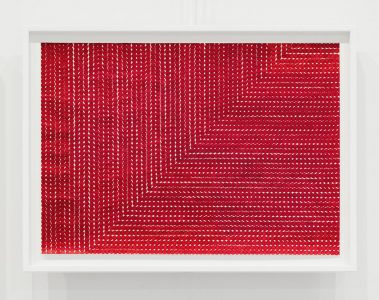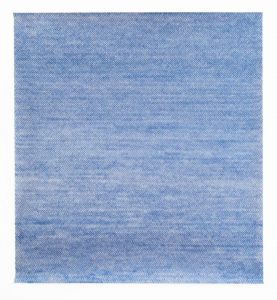 Inspired by Tim Ingold's 'Lines – a brief history', Ulla Hase focused this summer on the act of drawing lines, choosing large-format papers – pages measuring over a metre and a half by two metres high – to give expression to her thoughts, which have become her hand. In the most unthinking way possible, the artist begins to draw freely on her support. Having been given full power, strength and energy, the hand mobilises all five senses to take action. There is a compelling need to express the inner self by finding a way from the inside out. Drawing, then, is nothing other than producing lines in response to small disturbances that create larger ramblings. The rhythm, by accepting misdirection and disorder, gives rise to a powerful act. At the same time, it allows space and time to work together. Ulla Hase's small, spontaneous disruptions break with regular linearity to offer us a visual speculation that speaks only in multiple silences, giving body to the medium that makes her line visible. Ulla Hase's pages, with their continuous movement of gesture, speak to us in the inscribed language of emotion. Here, the artist is involved in a process, never trying to get straight to the point (she doesn't have one!), but rather letting her lines develop as she moves back and forth to the rhythm of repetition and disruption. This path of the wrist, with its multiple possibilities, is the essence of her work.
Simone Schuiten
In my drawings, I engage my body and my thoughts in the space-time of the drawing process itself. For me, drawing is a means of transforming the line, a physical and mental space in movement. This interaction of hand and mind on paper helps me to deepen and structure my emotions. The lines I draw make tangible the smallest changes that gradually become major ones. There are then gaps, small interceptions, irregularities that can range from the fragility of the lines to the bleeding of the ink.
Ulla Hase
…as we have seen, the energetic lines of traditional Chinese medicine can be at once vein-like threads, coursing through the body, and inked traces on the surface of the page. Can lines, then, like veins, be tubes through which material flows – as in pipelines for oil, gas and water, or the proboscises of insects and elephants?
Tim Ingold
Crédit photos Silvia Cappellari