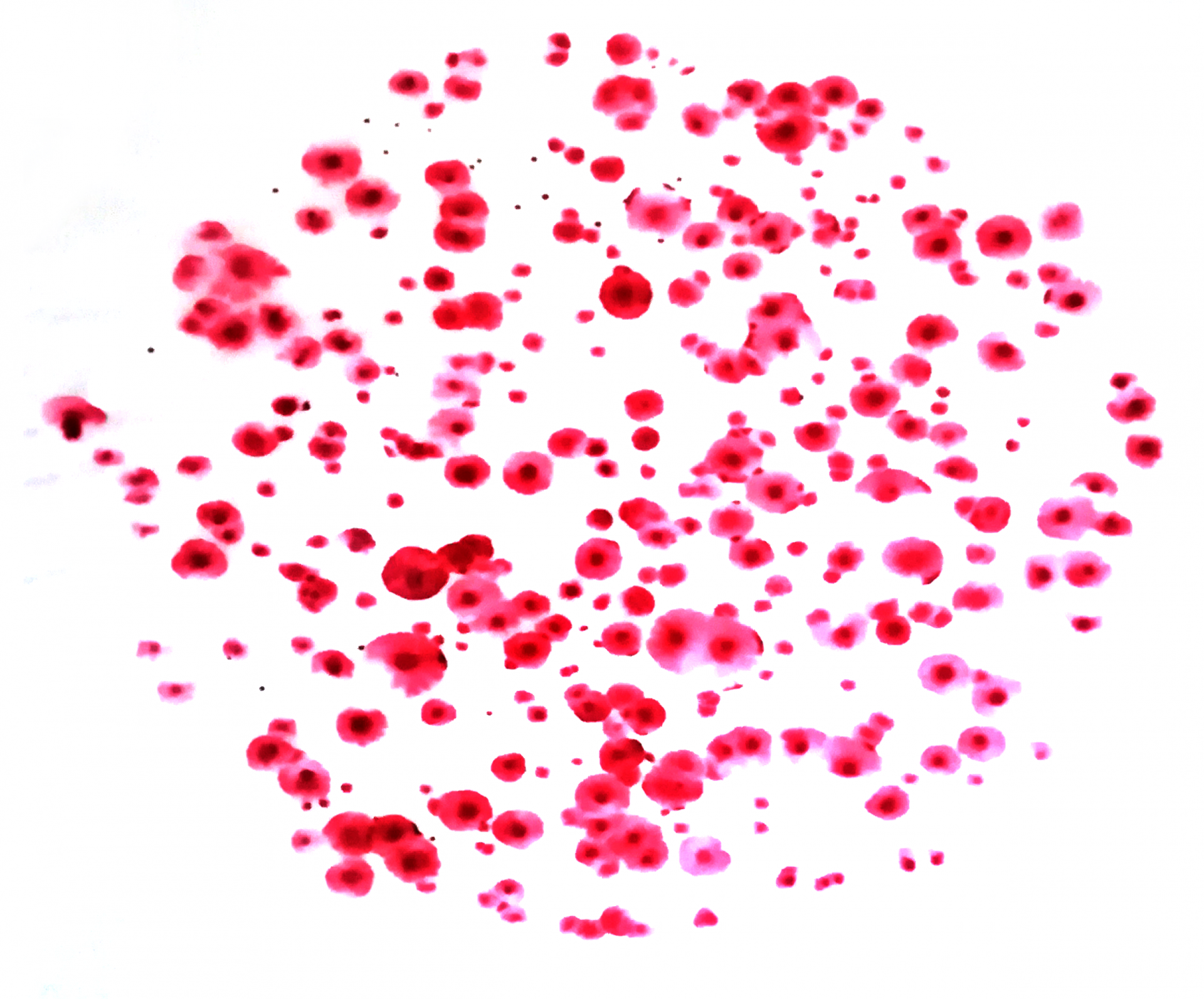 EXHIBITION | Saint-Gilles
OPENING
18/04/2018 à 18:00
Variations
From 19/04/2018 to 15/05/2018
Poetic Strokes
The pieces in Olivier Pestiaux's "Variations" exhibition emerge from the artist's ongoing exploration into the themes of writing and perpetual movement.
In the artist's first exhibition, "Gratitude" (2014), a series of drawings revealed a both impulsive and thoughtful writing that unfolded through a journey marked by (e)motion. Writing was once again at the core of the artist's work when he extended and adapted his artistic practice for the visually impaired in "Revelation(s)" (2015), baring various unexpected singularities through "blind" drawings and putting trust into the hand that guides. The artist's work goes beyond the realm of representation and identification to become "experience".
While Olivier Pestiaux's works are based on variations—temporal and spatial or modal and medial—they are also derived from a process that is continually being constructed and developed. The varied references in his art are never anecdotal, but rather foundational, like matrices that fit into an experience. Whether it's the great masters from the history of painting (Fra Angelico) and music (Bach), the organic power of Nature, the symbolism of numbers, or the imperfections and bifurcations of everyday life, everything is inspiration. Strokes of movement, traces of paths taken, and lines of thought, which follow a precise trajectory, evaporate to give way to the experience of the perceptible and the visible.
The entirety of Olivier Pestiaux's artworks never ceases to evoke pulsations: those of the line, at times meticulously drawn and at times sweeping, those of his inspiration, at times poised and at others instinctual. He thus creates a rhythmic gesture made up of "micro-breaths" that themselves create constellations that seem to extend boundlessly. The gesture of drawing is likened to musical compositions and even to the movements of Nature, like a poetic writing of time and space.
The cloud is just as much as recognizable form as it is an abstract one. At once similar and dissimilar, the cloud, in its volatile dynamics, allows us to see a multitude of possibilities. Like a hyphen between the intervals of time and space, it is the line—liberated— which imposes itself almost on its own.
Because they reconnect with forms and organic supports (such as clouds or wood), strokes, lines, and curves use their stealthy "logic" to orient the hand and the imagination.
Olivier Pestiaux's works are animated by movement and tension, by the graphic balance of an approach that is alternately sensitive and conceptual, visible and invisible.
Marie-Aude Baronian