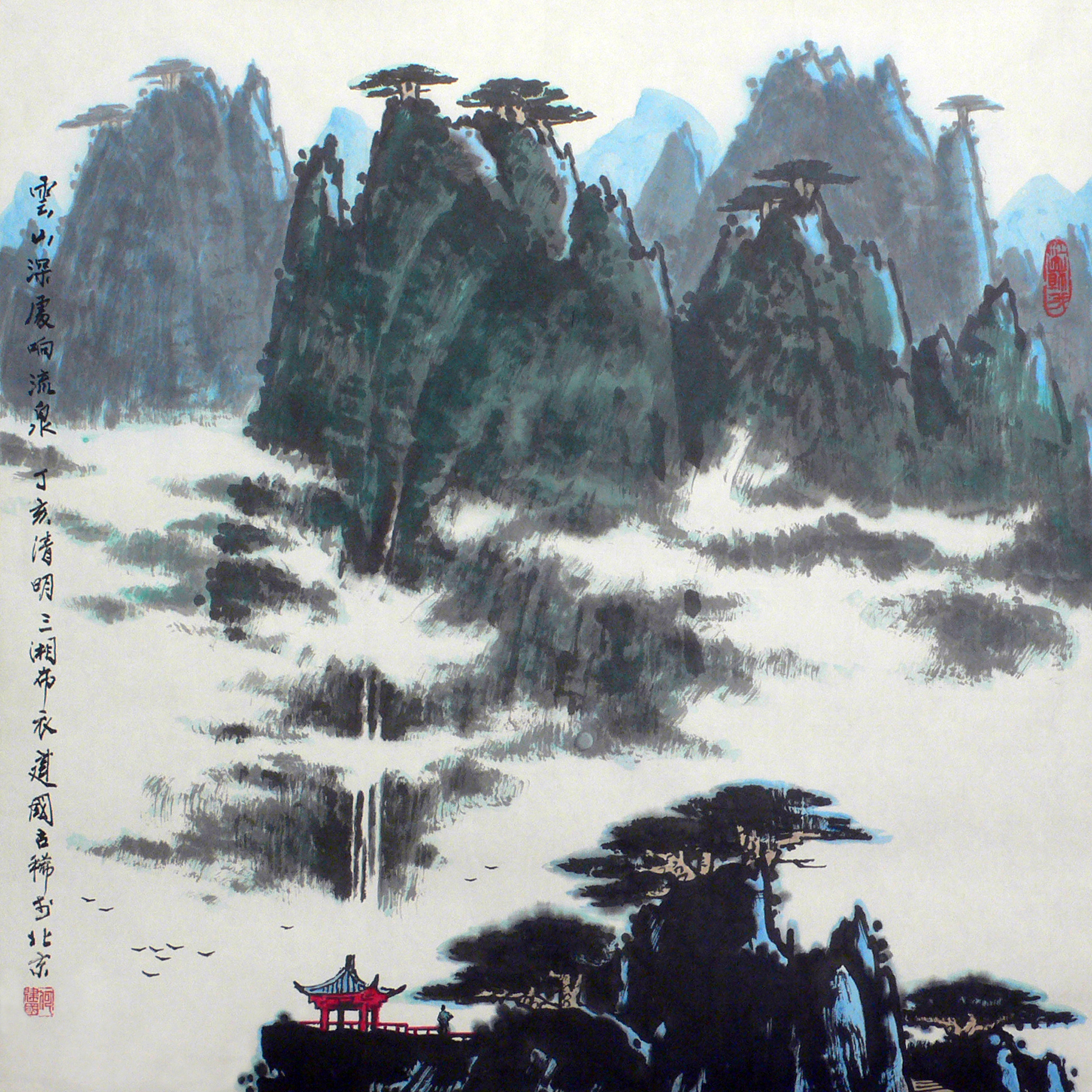 EXHIBITION | Saint-Gilles
OPENING
27/04/2017 à 18:00
Throughout the river and the mountains, sink away into the sky
From 28/04/2017 to 27/05/2017
Chinese landscape painter He Jianguo
He Jianguo, (December 25, 1932 -), born in Shaoyang, Hunan Province. He studied at Hunan Huazhong Arts in his youth, majoring in Chinese and Western painting. In 1952, he entered the Central Studio of News Reels Production for art design over more than 40 years. Now he is national first-level artist, member of the Chinese Artists Association.
In the fifties and sixties of the last century, Mr. He was specialized in watercolor painting, gouache painting and film posters; In the seventies he began to focus on landscape painting, by absorbing essences from a wide range of ink painting skills while not stick to one pattern, he carefully explored a technique on the use of ink with the impression of simplicity and lively like engraving, as well as thoroughly ink splashing like watercolor. His paintings advocate for life and natural law.
Taking famous Chinese mountains and rivers as the theme, Mr. He lets natural spirit and connotation charm of the Chinese landscape through his pen, integrating them with the emotions. In addition, he pays attention to inheriting the fine tradition of national painting, to combine the Chinese and Western techniques together. With bold and unconstrained heavy ink, great compelling momentum, marvelous and profound sensibility, he creates many outstanding works with senses of contemporaneity and life vitality, gradually forming a unique style and sentiment.