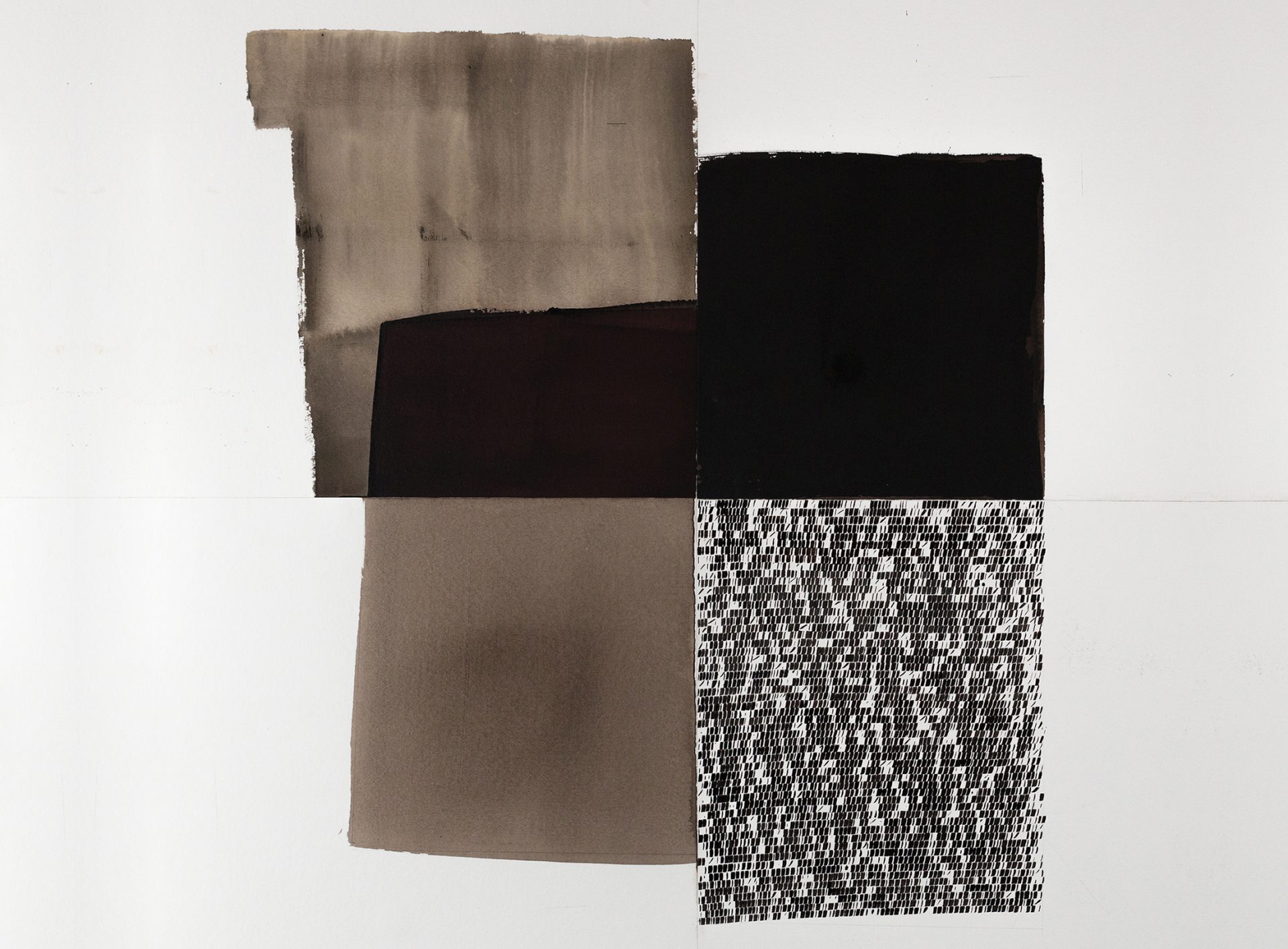 EXHIBITION
OPENING
08/11/2018 à 00:00
Alternances
From 09/11/2018 to 01/12/2018
Leo Baron's graphic transpositions
In line with ODRADEK's philosophy, Leo Baron exhibits a series of 10 pictures proposing a dialogue between wash ink and signs-traces.
Instead of using layers of paint delimited by clear edges or clear lines, or definite borders, the artist creates links and passages between wash ink and arranged marks. He invents a balanced graphic system based on inked surfaces whose fullness still reveals some emptiness. In this way, Leo Baron enables an interchange between writing and the foundations of painting. Through their raw energy, their still neither uncodified nor tamed power, these pictures unveil new affinities between inked and marked surfaces. Layers of color overlap with traces-prints. There is obviously nothing to read, to decipher; everything is be understood as an endless crossing journey between usually dissociated poles.
Leo baron puts down traces or marks we could also call "visual prints", or choreographic, since nothing has been stiffened by the hand. The written and painted background remains in motion, its rhythm is its dynamics. The artist invites us to participate in the development of the drawing and ink into signs.
Leo Baron establishes an ongoing and uninterrupted dialogue between signs and inks which are therefore conciliated. The superposed spaces let us see the fragile balance existing between mankind and the world, and the balance between people themselves.
Simone Schuiten