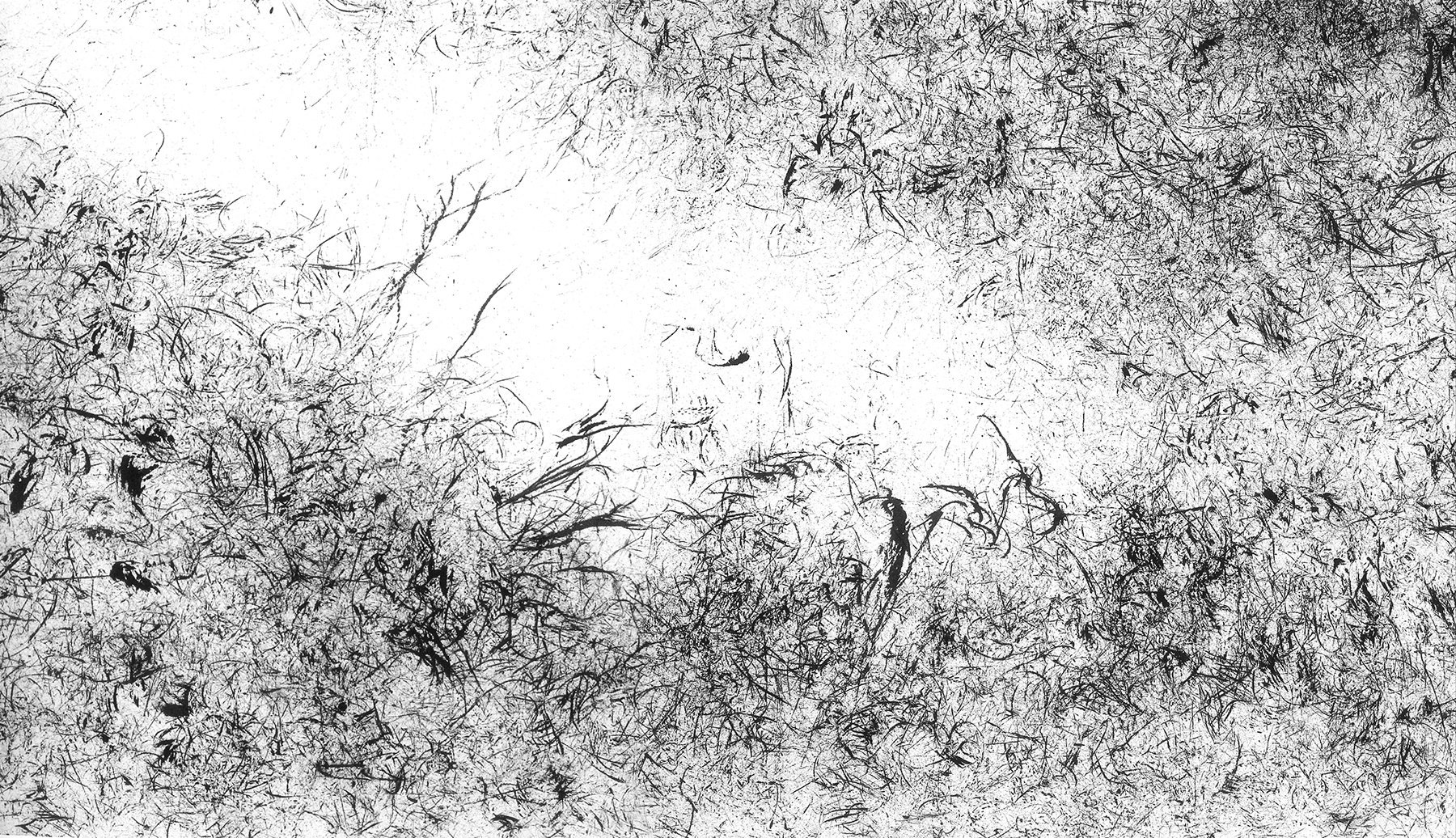 EXHIBITION
OPENING
13/06/2019 à 00:00
FINISHING
20/06/2020 à 00:00
The signs-lines of DAWO
From 14/06/2019 to 20/07/2019
Open writing
For forty years, Zhang Dawo has been practicing the art of the brush stroke. The use of ink on paper constitutes the essence of his cultural background. He adheres to this century-old inscription process that he further developed in a "Daoist" way.
Until the 80s, he studied classical calligraphy and then discovered the Western abstraction and the modern Japanese calligraphy. His goal then becomes to move the Chinese calligraphy line outside of its traditional arrangement. He is inspired by Western painting and its ability to transform itself repeatedly, but he does not seek to adopt the criteria of abstract painting.Dawo's writing is about researching the Dao of the writing. "Da wo", in mandarin, can be translated as big (da) and me (wo). Building on his strong personality, the writing of the "big me" (or big ego) pursues the vital energy that feeds all things and that contains the nature in itself. Dawo's writing makes us sensitive to the art of the line and brings us beyond the decoding of ideograms.
The exhibition of the artist's work in Brussels aims to reveal the foundations of the Chinese spirituality and to bring these foundations in dialogue with contemporary challenges, here and now. Dawo's way of expression belongs to the use of the brush. With his "empty wrist",(1) he seeks to draw lines linking the human with the cosmic dynamics. The artist proposes writing without direct readability that enables the line to make its way in the "opening". To the lines relating to the movements and the rhythms of nature corresponds a writing of lines without academic constraints.
Dawo's showing of uninhibited "signs-lines" results from a bitter negotiation with the tradition. It reveals his great quality as a contemporary calligrapher, as nothing is more difficult than to exceed the mastery of the ancients. He thus takes on a huge challenge. Within a contemporary practice freed from the academic and bureaucratic constraints, he has to release the lines of power and genius of the Chinese writing. Unlike an imperial scholar, Dawo positions himself as free and open. With his hand dancing on paper, he creates lines of a universal language. These lines invite us to celebrate and to share the dynamic of nature. The use of ink reminds us through the stroke of the brush that we are still connected to the world. Despite our independence, the need for freedom and the use of abstraction, we remain incorporated into a vital process that Dawo emphasizes with every stroke.
Simone Schuiten
note 1.
The empty wrist is a Chinese expression that emphasizes the link uniting the artist with nature, that is the link that helps the artist to participate in the becoming of nature. The movement of the painter is an act of communion with nature and its vital organisation.